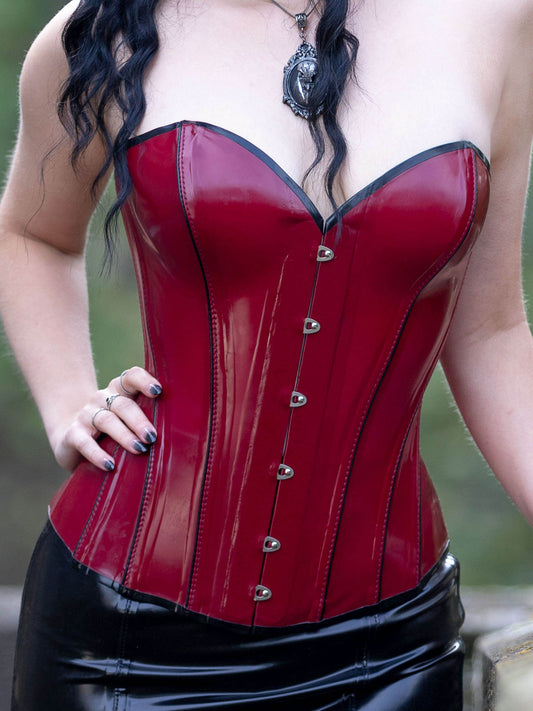 Two-tone overbust corset
Latex Fashion Design
Körbchen
: große Körbchen
Description

From a technical point of view, our two-tone overbust corsage is the same as the classic corsage, but here you have the opportunity to play with color.
Piping in a contrasting color is incorporated into the dividing seams as an eye-catcher.

It is made of 0.7mm thick latex and is closed at the front with a closed 5cm wide stainless steel planchette. Each seam is backed with spiral spring rods, which give the corsage stability and strength, shape the body, but still allow it some freedom of movement.

The back lacing is reinforced with a spiral spring rod and a steel spring to make lacing easier. The processed D-rings also ensure that the corset cord slides easily and cannot chafe between the skin and the corset.

This also protects any clothing worn underneath, such as catsuits. In order to avoid the discoloration of colored latex, the corsage is glued with black latex in the area of ​​the lacing.

With a little practice it is also possible to tie the corset yourself without help.